<!-ShowPage(index.html)->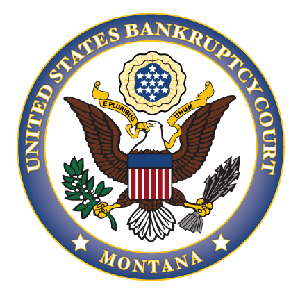 Welcome to the U.S. Bankruptcy Court of Montana for the U.S. Bankruptcy Court, District of Montana
U.S. Bankruptcy Court, District of Montana - Document Filing System
<!-ShowPage(OperationNotice.htm)->
---
MTB Outside Live converted from CM/ECF V4.3.4 to V5.0.1 on 04/29/2013.

---
ATTENTION ECF REGISTERED USERS!!
The CM/ECF database will be unavailable at 12:00 noon on Monday, November 30, 2015, until 8:00am, Tuesday, December 1, 2015. This scheduled outage is necessary to accommodate the amendments to the Official and Director's bankruptcy forms effective December 1, 2015.
The Court will allow conventional filing of documents during this scheduled outage.
---
7June2012
Court Information